Solar is growing by leaps and bounds in this generation. Even search engine giant Google sees the benefits in residential solar energy.

Want to see how their investment dollars are working to help you:

Hassle free, No obligation solar consultation

Want to join Google and Solar City in profiting from the solar explosion without investing any money?
ComputerRelatedSolutions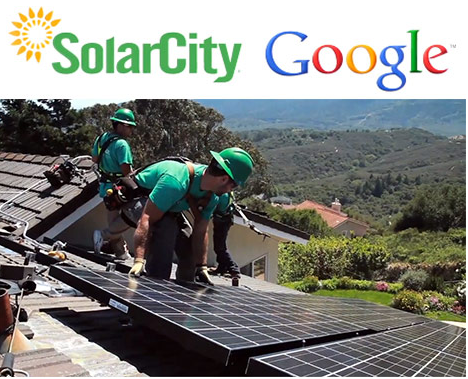 Google has made its biggest ever bet on renewable technology by pouring in $300 million in a $750 million SolarCity Fund to finance residential solar projects.
Google is setting an example that other leading American companies can follow. The largest 200 corporations in the U.S. have more than $1 trillion in cash on their balance sheets. Investments in solar energy generate returns for corporate investors, offer cost savings for homeowners, create new, local jobs for jjob seekers and protect the environment from polluting power sources. If more companies follow Google's lead, we can dramatically reduce our nation's dependence on polluting power, said Lyndon Rive, CEO of SolarCity.
In case you are wondering, Solar City is the leading solar power and energy efficiency service provider in the US and this significant investment by Google shall help it to finance 25,000 residential solar projects. Another solar energy investment was recently made by IBM…
View original post 319 more words